Bag Filters
Bag filters are normally secondary filter within HVAC systems.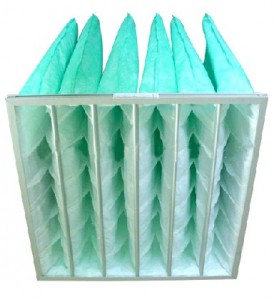 The capture of unwanted dust and dirt is provided by the internal area of the media pockets which are designed to be best suited to each application. Changing these bag filters at the appropriate times can help reduce energy usage.
The bag filters that we provide at Euro Filters are available in grade G4 through to F8 all bags above F5 are of non synthetic construction in line with current legislation.
Bag filters can be produced to sizes of your specification to fit needs. We hold large stocks of the most popular and desired efficiencies in standard size filter bags, and all other sizes can be made to order to satisfy specific needs.
The Bag filter material that we use is made of glass or polymer fibres of different thickness or number of layers, depending on the required filter performance.
Bag filters are suitable for a variety of different uses.