Carbon Filters
Carbon filters can be produced in many different ways, to suit different environments and purposes.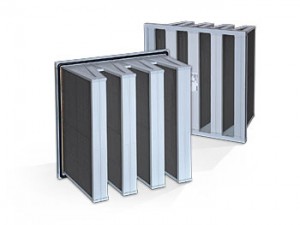 Identifying the different contaminant that needs to be removed is the first step in designing the perfect carbon filter for you, as well as the environment in which the filter is going to be used may indicate what is required.
Once we have chose which carbon filter is the best suited, it is then a case of determining the format, although this may already be determined by the application as well.
When extracting hot air from your room, it is possible to recycle this warm air into your living space and save on heating bills. By using our carbon filters it enables you to cleanse the warm air as it leaves your grow room, making it perfect to recycle into your living spaces. At Euro filters we only offer the very best in quality products.
Our carbon filters perform efficiently and they retain impressive levels of odours, chemical vapours and fumes.
The carbon filters that are produced at Euro Filter Installations are filled with high quality carbons and we always make sure that we put the customer's safety first, manufacturing all our products to exacting standards.
We offer low cost and competitively priced filters as well as excellent performance, efficient customer service and prompt deliver, all over the UK so come and see us today for help on advice regarding quality carbon filters.