Rigid Bag Filters
Euro filters range of rigid bag filters offers the ideal solution for a number of applications.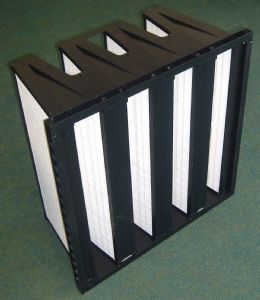 Through the careful selection of different media types and innovative frame and pocket design, our bag filters offer industry leading performance and quality assurance you can rely upon.
Rigid bag filters are at very low cost for what they offer, and is today's answer to providing high technical performance, all rigid bag air filters have been made with gas turbine and HVAC applications in mind. These bag filters are used to improve indoor air quality in buildings such as offices, public buildings, airports and industrial premises.
Rigid bag carbon filters can get rid of all sorts of unwanted smells and odours such as nearby restaurants, cafes, building sites, factories, sewerage works etc. these filters have a very long lasting life, they are a low pressure filter giving maximum economy.
At Euro filters we supply rigid bag filters to suit a wide range of different applications in various efficiency materials to suit most applications. we can provide products for the smallest one off system as well as working with partners to service and supply larger applications.
We like to form a close working relationship with our customers and we always understand their filtration needs and problems, we can be sure to be able to help in making improvements where possible.