Services List
At Euro-Filter we offer a comprehensive range of services.
Below is a list of the services we offer, for more information about these services click on the link or use the drop down menu from the Services button in the navigation.
For more information please use the contacts page to get in touch with us.
Popular Services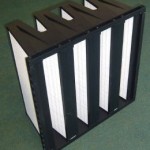 Supply & Fit - Our supply and fit service enables your building maintenance team to concentrate on core duties whilst leaving the HVAC filter management to us , no matter what the filter service may be. Continue…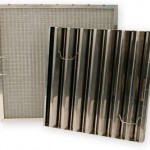 Duct Cleaning - Our team of duct cleaning technician's are very experienced and this is one of many different services that we offer here at Eurofilters. Continue…
Unique Services
AHU Cleaning and other unique services from Euro-Filter Installations.
Maintaining and cleaning air handling units is extremely vital in order ensure that the building that you are in has a ventilation system that runs both effectively and efficiently, having a clean AHU alongside clean ductwork removes airborne pollutants.

Featured Service
Kitchen Extractor Cleaning.
Everybody knows how much of a mess kitchens can get in, here at Euro filters we have services to reduce this mess and reduce health and risk hazards within a kitchen.
read more