Variflow Filters
Variflow filters are used to remove atmospheric dust suitable for all HVAC applications ranging from industrial, commercial and gas turbines.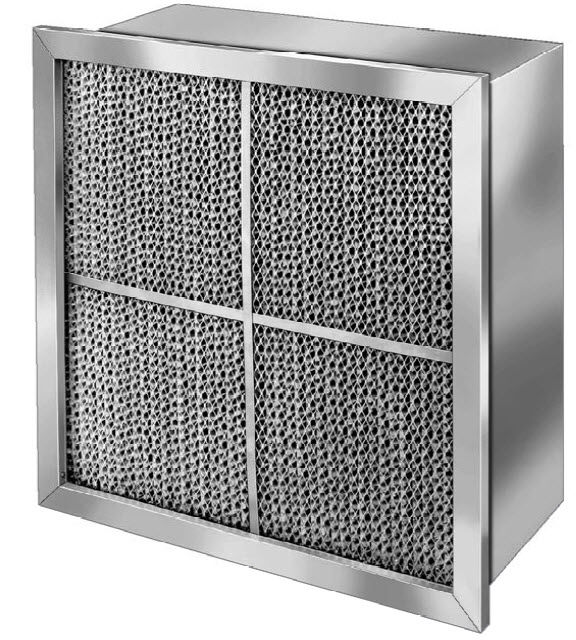 These filters have low initial resistance, high dust holding capacity, and a choice of efficiency ranges.
There are many different types of variflow filters to suit many different needs; they are made by using water resistant micro glass paper media for reliable air filtration.
Variflow is basically a series of robust medium and high efficiency rigid cell side disposable filters, they have low initial resistance, high dust holding capacity and a choice of efficiency ranges. These filters are quite small which is good because they will save valuable space whilst doing the job.
All metal construction and micro glass paper media also make Variflow filters suitable for high temperature applications up to 750° F. They can be used in a massive variety of applications for things like heating, ventilating and air-conditioning and can be installed in existing systems with little or no modification at all.
The media pack within the filter consists of pleated micro glass paper media and corrugated aluminium separators, and is sealed inside the cell sides forming a totally rigid filter assembly.
Variflow media is made from ultra fine fiber micro glass which makes the product very good because paper mat media is unaffected by humidity or intermittent exposure to water, water does not pass through media at all.